DSLR Power in a Compact!
Posted by Justin Case — 9 Sep 2011
Olympus has put together another run at the mirrorless interchangeable camera and in this, the third iteration, seems to have found a groove that makes this effort a distinct beast from its brethren.
Key Features



Updated 12MP Live MOS sensor


120 Hz 'Fast AF' focus system


Clip-on flash (included)


Built-in autofocus illuminator light


460,000 dot tilting LCD screen (16:9 aspect ratio)


Dual-core TruePic VI processor


1080i60 movies in AVCHD format


Shadow tone adjustment control


Revised and expanded Art Filter mode (with quick preview option)


John Biggs, over at TechCrunch has put together a solid capsule review. His bottom line?
The Pros (according to Biggs):



Small


Amazingly Small


Light


Fast Shutter


The Cons (again, Biggs' list, not mine):



Pricey


Lenses are pricier


No flash


Biggs found the E-PL3 a dream to carry on vacation and a solid second camera for the home (light and easy to use), but found it slightly lacking and, at $700, hard to justify versus a Canon rebel. Perhaps, he mused, that this would be the ideal carry-camera for the street photographer.
Richard Bulter at DPReview did a great overview of the camera that is definitely worth the read. Butler points out that this update offers faster shooting (5.5 fps vs 3 fps) and a tilting LCD but sacrifices built-in flash and other, more granular controls for the slimmed-down body.
Photography Blog also turned in a great, and very detailed, review of this new Olympus. Their overall call: 4 out of 5 stars.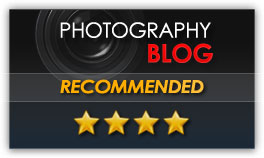 Although their detailed ratings ding the camera for being pricey and for limited features (giving both categories only 3.5 out of 5 stars).
In the end, it would seem that the entry(ish) DSLR offerings from Nikon and Canon are the better bet for the trade-up lenser stepping up from the point-and-shoot. While the E-PL3 makes sense on paper (as a trade-up), it seems like a better trade-down for experienced shooters than the intended upgrade for former point-and-shoot hobbyists.
What do you think?